Settings Unleashed: Tailoring Whelp Your Way" - Part 1
That's it for Part 1 of our journey into Whelp's customization universe.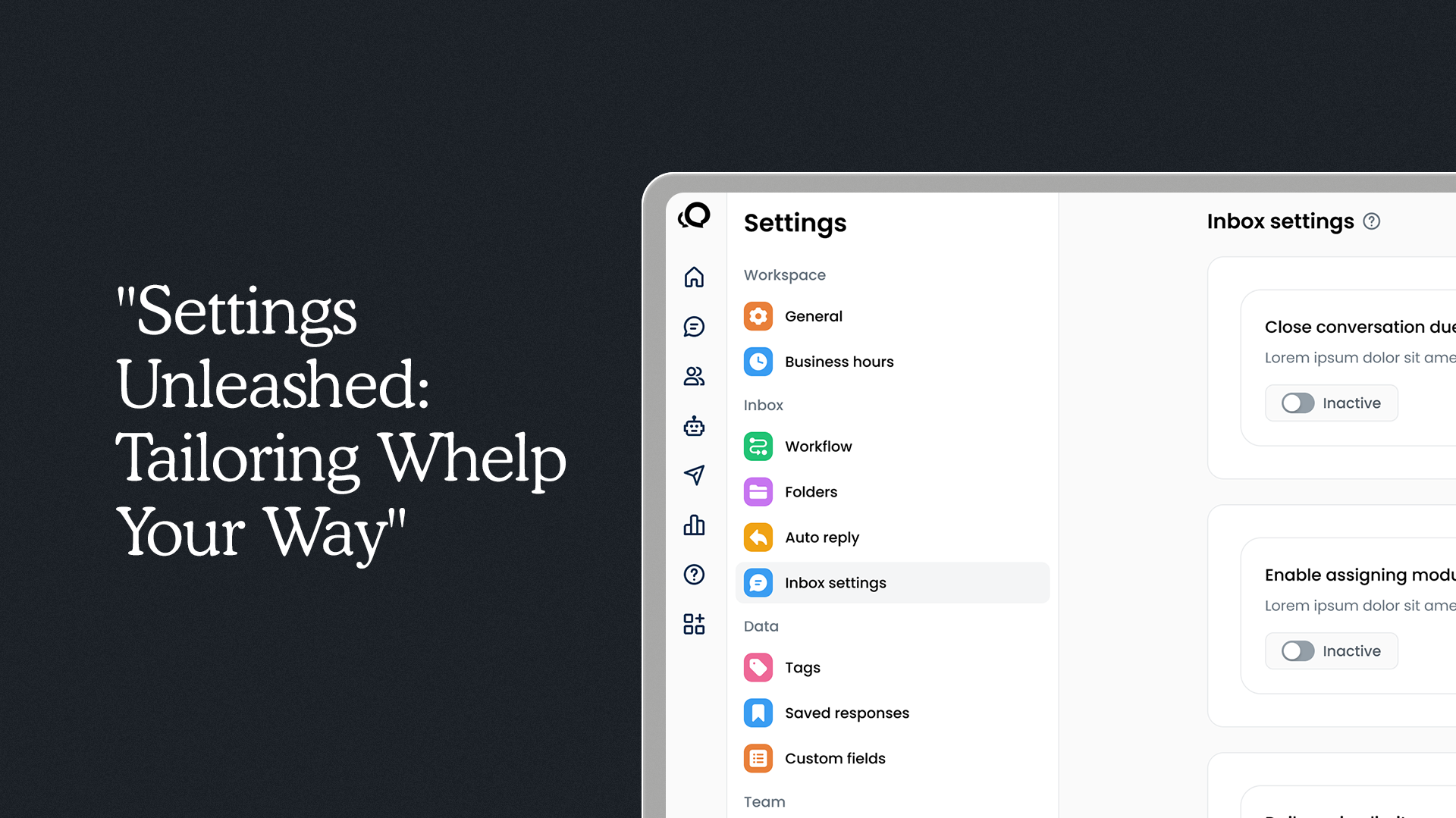 Welcome to the world of Whelp, where customization is not just a feature—it's a mantra. Today, we're venturing into the heart of our settings, providing you with the tools to make Whelp truly your own. Join us as we take a deep dive into 'Workspace' settings and 'Inbox Settings'.
1. The Workspace: Your Digital Command Center
From a business's operational perspective, having a tailored digital workspace can make all the difference in terms of efficiency and productivity.
General Settings: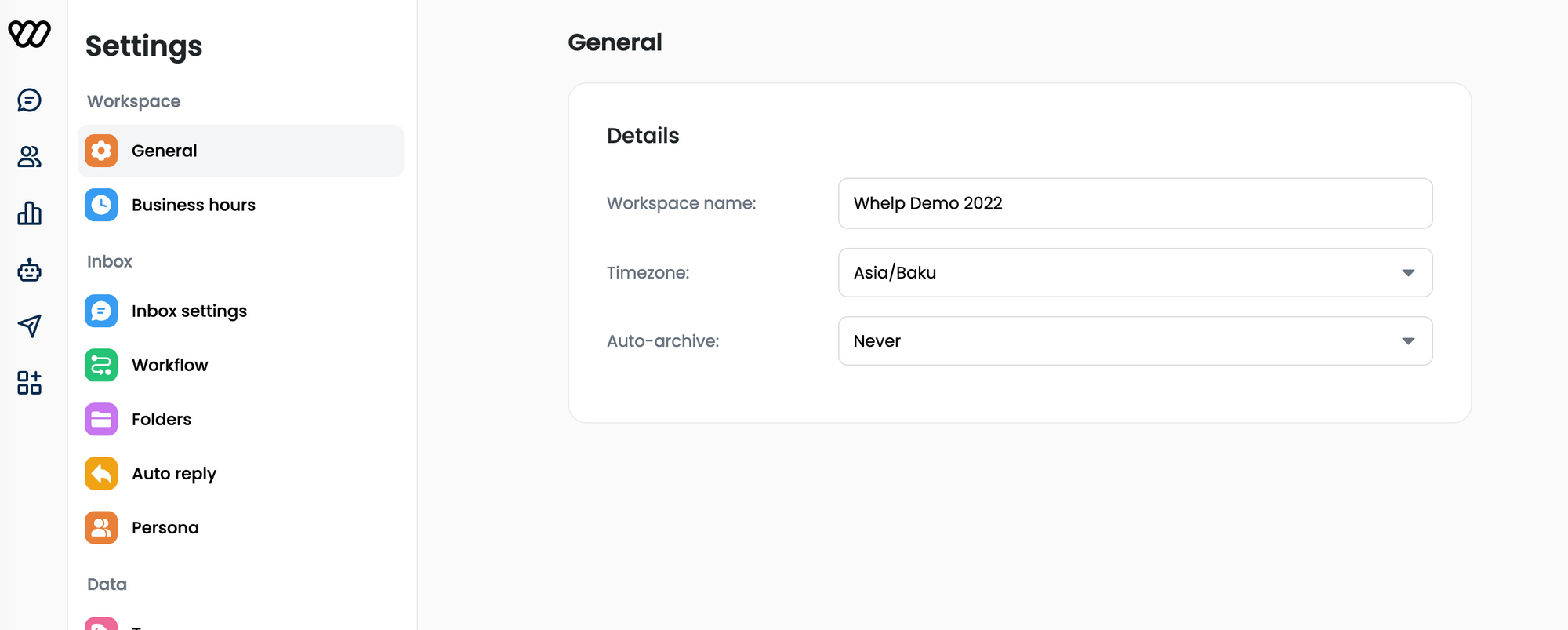 Workspace Name: Define your territory. Whether it's the name of your brand, project, or just a space for brainstorming, let it reflect your purpose.
Timezone: Ever missed a deadline due to timezone confusion? Not anymore! With Whelp's timezone settings, ensure everyone is literally on the same time.
Auto-Archive: Because sometimes, less is more. Decide on the lifespan of a conversation. Whether you like it forever active or prefer it tucked away after a month, the choice is yours.
Business Hours: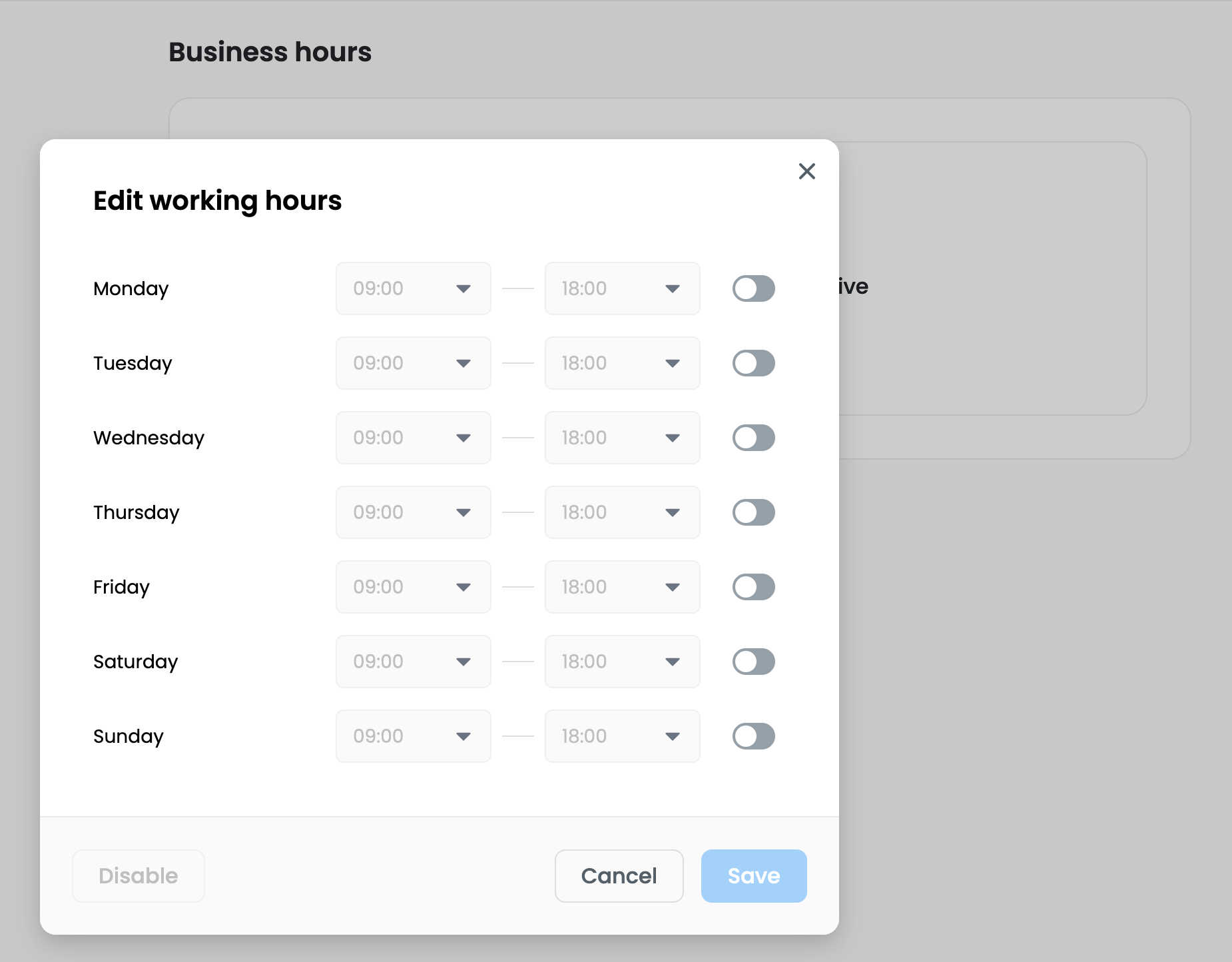 Whelp ensures that your customers and teams are aware of your active hours. Define your availability, day by day, ensuring transparency and managing expectations.
2. Mastering the Inbox: The Epicenter of Communication
In the dynamic landscape of customer support, the inbox stands tall as the hub of all interactions. It's more than just a list of messages; it's a tool that, when harnessed correctly, can drive impeccable customer service. Whelp has designed its inbox with this philosophy in mind.
Inbox Settings: Crafting the Experience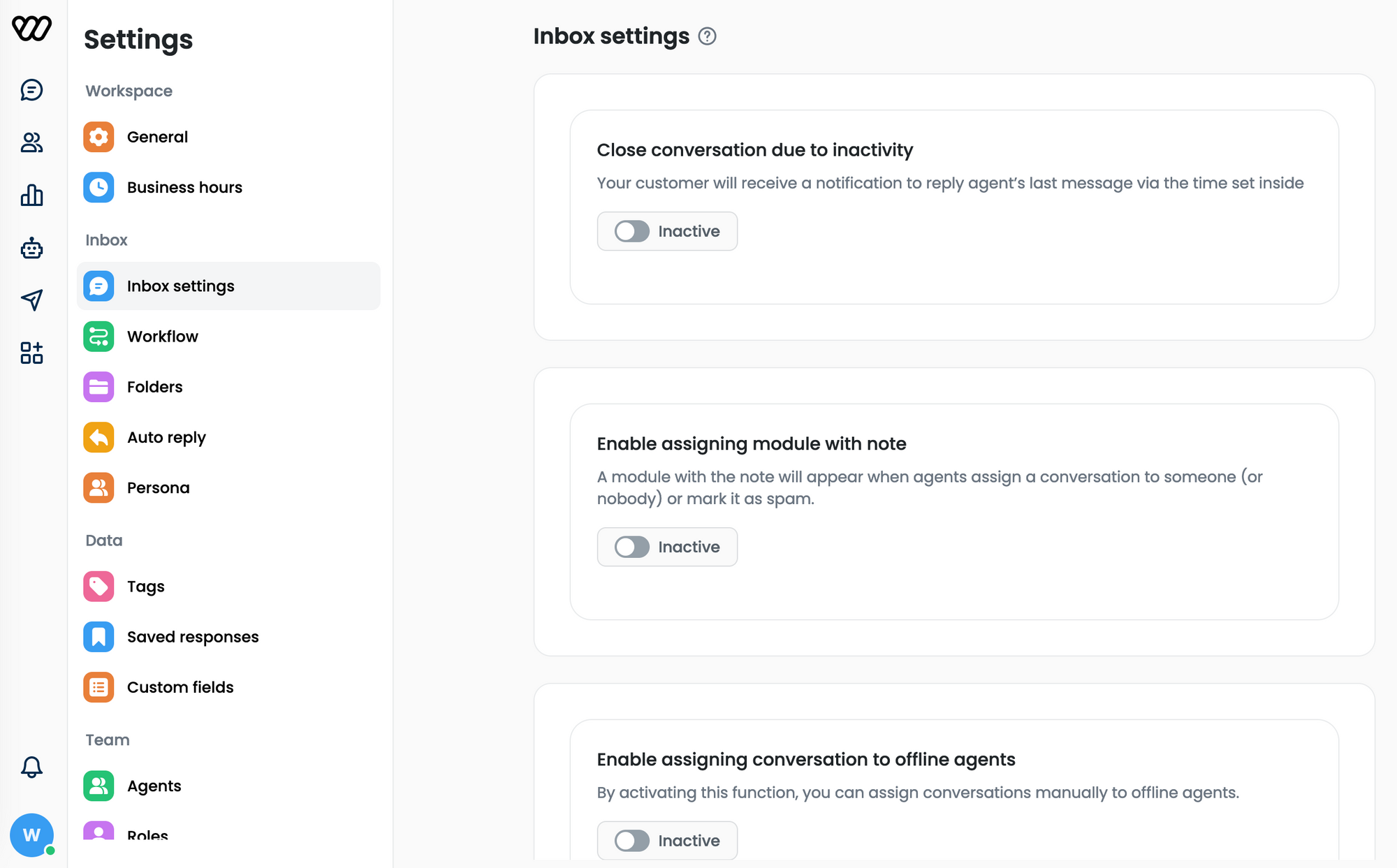 Close Conversations by Inactivity: Clean inboxes lead to clear minds. Automatically archive conversations that don't see activity, ensuring that only active threads grab your attention.
Notes & Assignments: Enhance clarity in every task. Add context with notes when assigning tasks and ensure every detail is in its right place.
Offline Agent Assignments: Whelp knows work never stops. Assign conversations even when agents are offline, ensuring a seamless workflow.
Daily Assign Limit & Shortcuts: Distribute the workload evenly and use keyboard shortcuts for quicker actions, bringing efficiency right at your fingertips.
Workflow: Automation at its Finest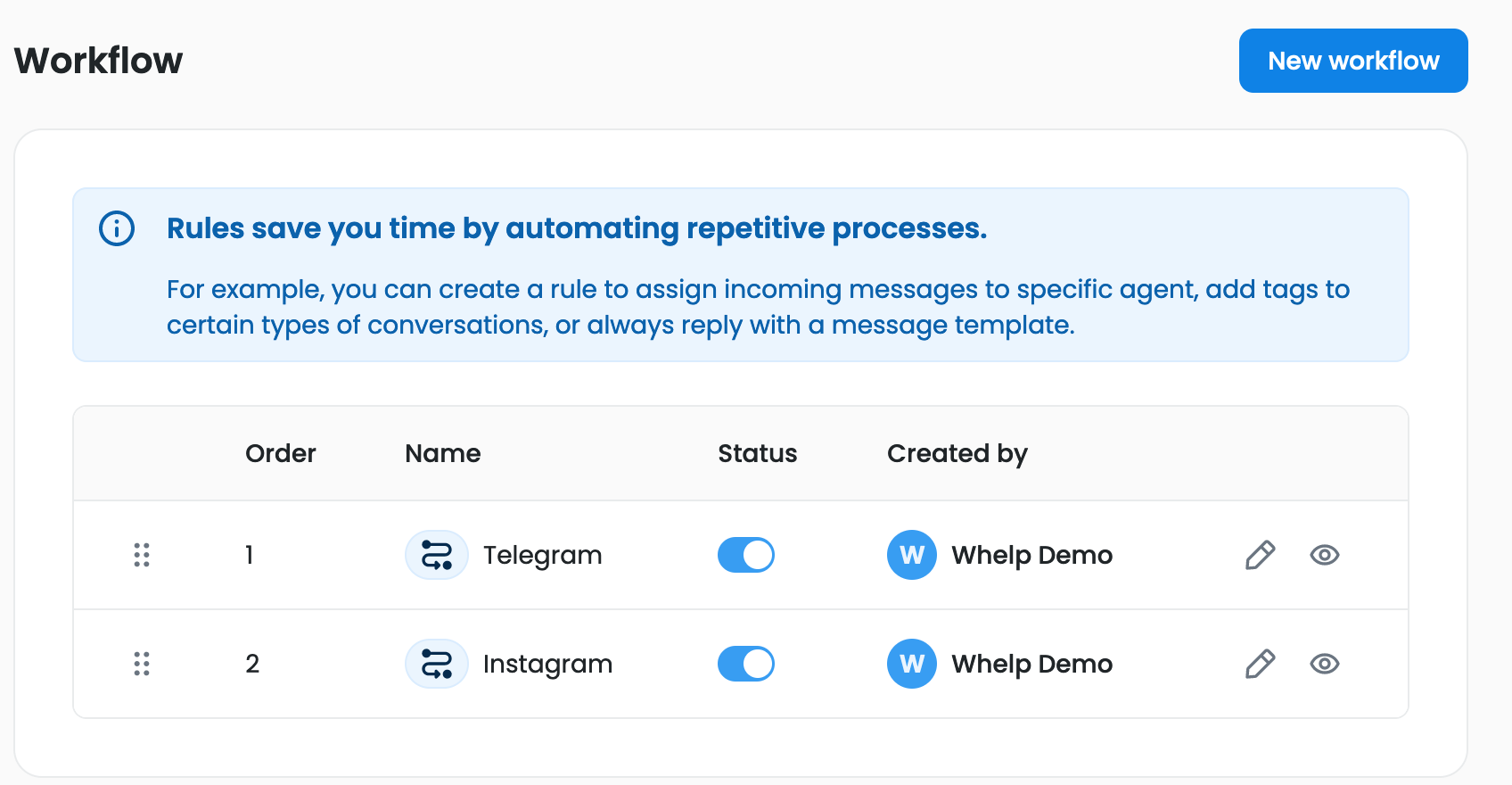 Set up rules that simplify repetitive tasks. From auto-assigning messages to specific agents to using tags for particular conversation types, Whelp's workflow settings reduce manual labor and elevate productivity.
Folders: Structured & Streamlined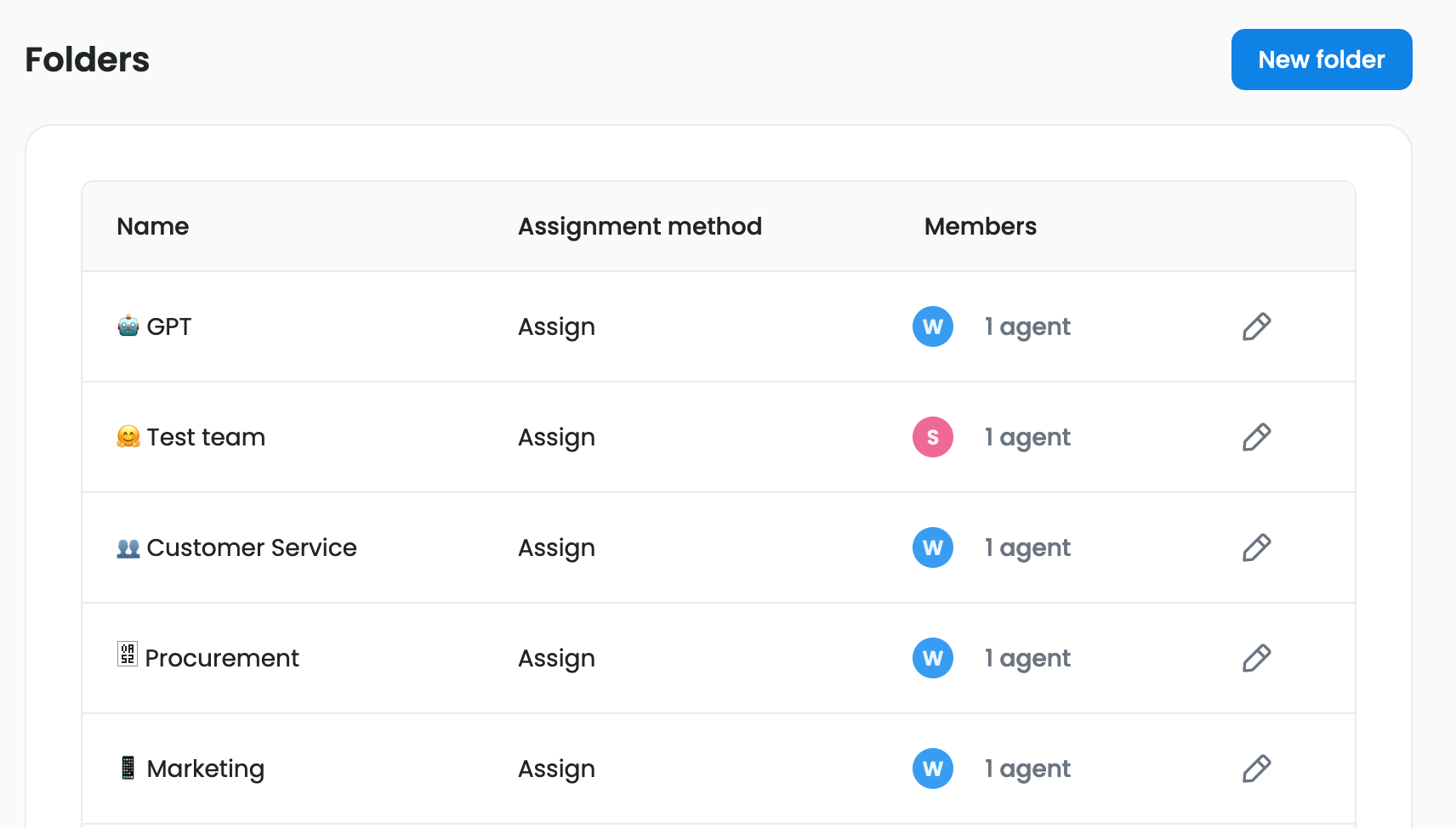 Organize and prioritize. With Whelp, create specific folders for conversations based on your criteria, ensuring that you never lose track of important threads.
Auto Reply: Always On, Always Responsive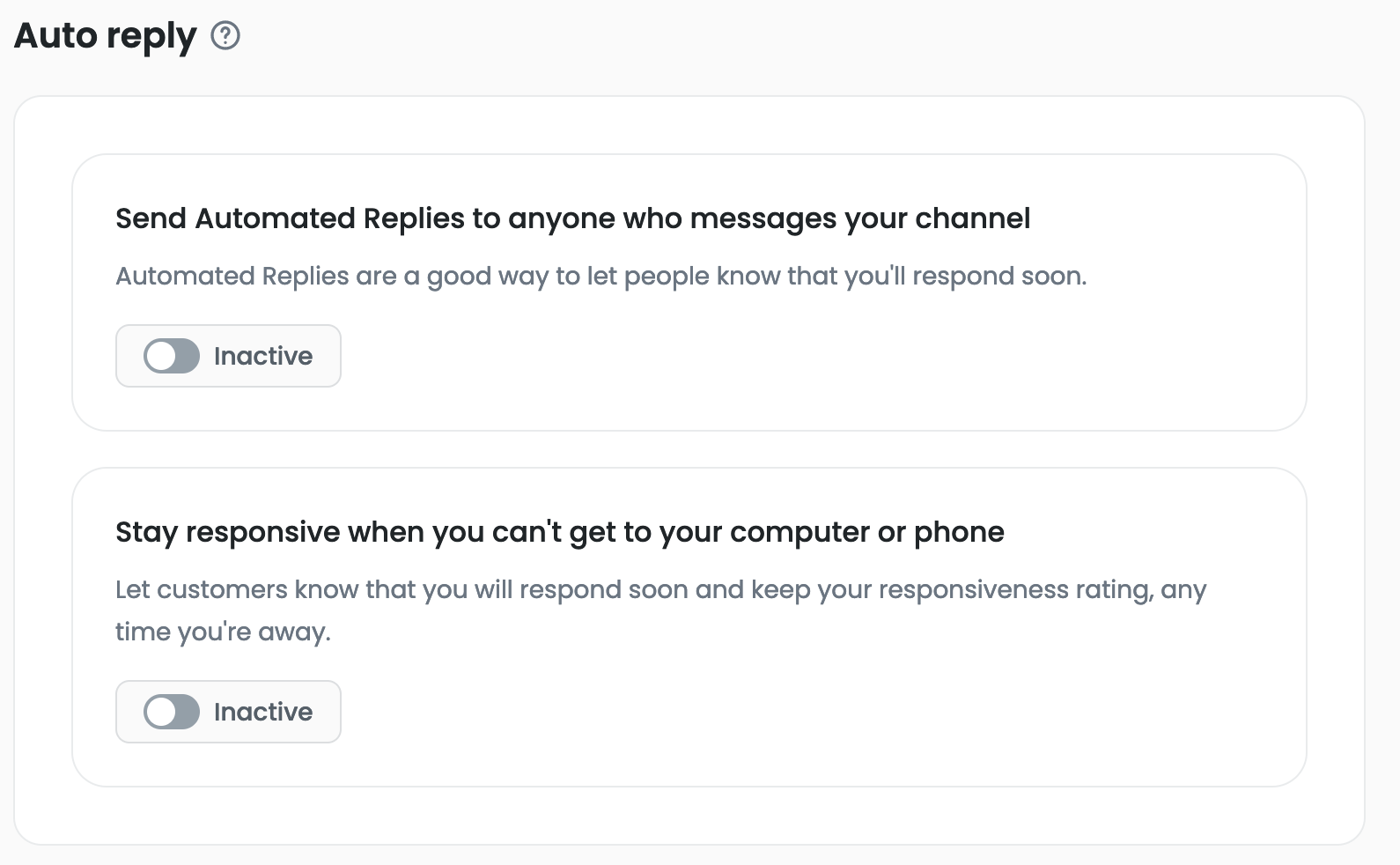 Missed a message? Not anymore. Whelp's auto-reply ensures that your customers always receive a response, even when you're away, maintaining a consistent communication flow.
Persona: Craft a Character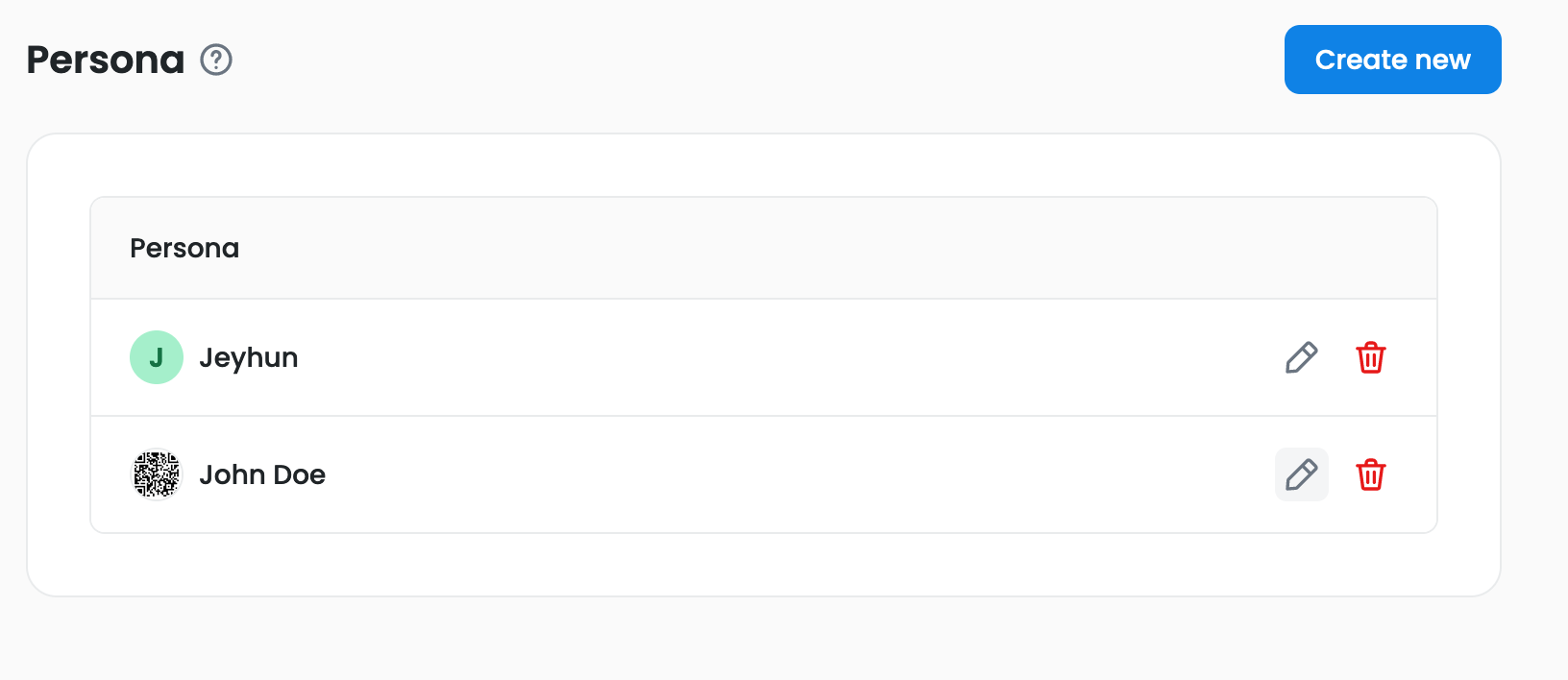 Create distinct personas for different communication scenarios. Whether it's for different products, services, or even mood settings, with Whelp, you can communicate in a style that best fits the situation.
---
That's it for Part 1 of our journey into Whelp's customization universe. Stay tuned for more as we continue unveiling the depths of Whelp's settings, ensuring you make the most out of our platform. Until next time!